Building With Paper Towel Rolls
Building with paper towel rolls is a great way to encourage children's creativity and help them learn about engineering.
Paper towel rolls can be used to construct models, buildings, bridges and other structures that are limited only by the imagination of the builder.
Resourceful: Paper towel rolls can be used to create a variety of items, from art projects to furniture.
Ecofriendly: Repurposing paper towel rolls for building helps reduce waste and conserve resources.
Affordable: Many craft materials are expensive, but paper towel rolls are usually free or very cheap.
Paper towel rolls can be used to build fun and creative projects, from wall art and sculptures to furniture. They are lightweight, easy to use, and cost-efficient for crafty kids or DIYers on a budget.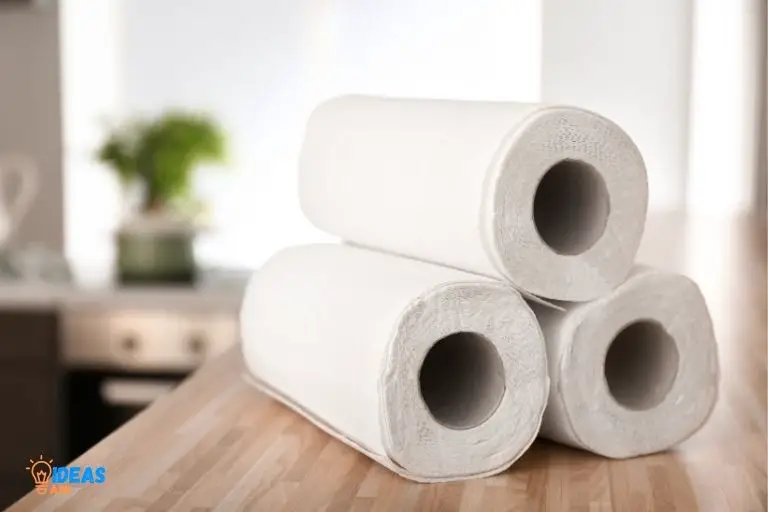 Is It Possible to Build Strong Structures Using Paper Towel Rolls
Yes, it is possible to build strong structures using paper towel rolls. Paper towel rolls are surprisingly sturdy and lightweight, making them a great material for building. Here are some of the benefits of using paper towel tubes:

– Lightweight: The thin cardboard makes them easy to move around and manipulate into place while still providing good structural integrity.
– Low Cost: Paper towels cost just pennies per roll, making this an economical way to create complex structures in bulk.
– Versatile: You can easily cut and shape the tubes into whatever shapes you need with scissors or a craft knife.

This allows you to make interesting designs that would be difficult with other materials. Overall, paper towel rolls provide an ideal medium for creating strong and unique structures quickly and cheaply!
What Kind of Items Can Be Made With Paper Towel Rolls
Paper towel rolls can be used to make a variety of useful items. These include:
Using a little creativity, paper towel rolls can also be transformed into decorative pieces such as wall art and wreaths. With some imagination, you can even use them for craft projects such as puppets and dolls.

Paper towel rolls offer an easy way to upcycle materials in your home or classroom!
How Do You Seal the Ends of a Paper Towel Roll When Building Something
To seal the ends of a paper towel roll when building something, use the following steps:
Place a thin layer of glue along one end of the paper towel roll.
Securely press another piece of cardboard or thick paper against it.
Use a heavy object to hold and apply pressure until it is stuck together.
Repeat for other end of the paper towel roll.
This method will create a secure bond and prevent any materials from leaking out or getting inside your structure. It also helps to strengthen and reinforce whatever you are building with your paper towel rolls!
What Types of Adhesive Work Best for Connecting Paper Towel Rolls Together
The best types of adhesives for connecting paper towel rolls together are:
• Hot glue: This is a quick and easy option that bonds quickly and securely.
• Double-sided tape: It provides a strong hold but can be easily removed when needed.

• Spray adhesive: This type offers superior strength, but it's more difficult to use than other methods.
• Glue sticks: These are great for small projects as they dry clear, but may not provide the strongest bond.
No matter which method you choose, make sure to apply the adhesive evenly to ensure optimal results.
How Should I Go About Cutting And Shaping the Paper Towel Rolls for My Project
To cut and shape the paper towel rolls for your project, you need to take some specific steps.
Gather all the necessary tools: a sharp knife, cutting board, and ruler.
Measure out where you want to make your cuts using the ruler. Mark them with a pencil or marker.
Place the paper towel roll on top of the cutting board and use your knife to carefully cut along your markings.
For shaping edges and corners, use sandpaper or an emery cloth to smooth them out as needed.
Finally, be sure to wear protective gloves when handling sharp objects like knives!
Paper Towel Roll Crafts for Adults
Paper Towel Roll Crafts are a great way for adults to get creative and express their personality. From making wall art to creating storage solutions, paper towel rolls can be used in many different ways.
With just a few supplies and some imagination, anyone can create something unique and fun with a paper towel roll! The possibilities are endless – all you need is your creativity!
Paper Towel Cardboard Tube
Paper towel cardboard tubes are a great way to reuse and repurpose these items. They can be used in craft projects, as storage containers, or even as planters for small plants!
You can paint them, cover them with fabric or paper, decorate them with ribbons and buttons – the possibilities are endless!

Whether you use them for a creative project or just to keep your desk organized, paper towel cardboard tubes offer an easy and affordable way to reduce waste.
Watch Video on: Building With Paper Towel Rolls
What Types of Projects Can Be Made Using Paper Towel Rolls?
Projects that can be made using paper towel rolls include wall art, jewelry holders, pen and pencil holders, desk organizers, vases, wind chimes, planters and bird feeders.
How Do You Join Multiple Paper Towel Rolls Together to Make a Larger Project?
To join multiple paper towel rolls together for a larger project, use scissors or an X-Acto knife to cut off the top and bottom of each roll.
Then, insert one end into the other until all of the rolls are connected. Secure them with tape to ensure that they do not come apart during your project.
Is It Safe to Use Glue on Paper Towel Rolls for Crafting Purposes?
Yes, it is safe to use glue on paper towel rolls for crafting purposes. Glue can easily bond paper together and will not damage the paper towel roll.
However, be sure to use a strong adhesive designed for crafting projects so that your project holds together well.
Are There Any Special Techniques That Need to Be Used When Cutting And Shaping Paper Towel Rolls?
Yes, there are special techniques that need to be used when cutting and shaping paper towel rolls.
These include using a sharp knife or scissors with a fine point, making sure the rolls are straight before cutting them into desired shapes, and using an adhesive to hold the pieces together.
Additionally, it is important to wear protective gloves while working with paper towels since they can cause irritation to skin if not handled properly.
Conclusion
Overall, building with paper towel rolls is a great activity to do with kids. It allows them to practice their fine motor skills, creativity and problem-solving abilities while having fun. You can easily find the necessary materials around your house and make it as simple or complex as you'd like.

Whether you choose to build castles, volcanoes or any other creative project – these paper roll creations are sure to keep everyone entertained!