10 Creative Paper Towel Project Ideas!
Paper towel project ideas are creative ways to utilize and repurpose paper towels for various activities, crafts, and experiments.
Paper towels are a common household item that many people use daily. Their absorbency, strength, and versatility make them an ideal material for a range of creative and educational projects.
By engaging in these activities, individuals can learn more about science, art, and sustainability while having fun and reusing a commonly discarded item.
Paper towel roll crafts: creating bird feeders, napkin rings, and pencil holders
Absorbency experiments: comparing different brands of paper towels for liquid absorption
Seed germination: using paper towels to germinate seeds before planting
DIY cleaning wipes: making reusable, eco-friendly wipes with paper towels and natural cleaning solutions
Paper towel roll crafts offer an opportunity to repurpose the cardboard tubes found in the center of paper towel rolls.
One way to do this is by creating a simple bird feeder by coating the tube in peanut butter and birdseed.
Additionally, you could transform the tubes into decorative napkin rings or even make a functional pencil holder.
These crafts showcase the versatility of paper towels and provide a sustainable alternative to purchasing brand new items.
10 Creative Project Ideas Using Paper Towels
| Project Idea | Description | Materials Needed | Skill Level |
| --- | --- | --- | --- |
| 1. Paper Towel Roll Art | Create unique and colorful designs using paper towel rolls as stamps. | Paper towel rolls, paint, paper | Beginner |
| 2. DIY Napkin Rings | Craft elegant and customizable napkin rings from paper towel rolls to elevate your table settings. | Paper towel rolls, decorative paper or fabric, glue | Beginner |
| 3. Paper Towel Roll Planters | Start seedlings in biodegradable paper towel roll planters that can be planted directly into the ground. | Paper towel rolls, soil, seeds | Beginner |
| 4. Bird Feeder | Make an eco-friendly bird feeder using a paper towel roll, peanut butter, and birdseed. | Paper towel roll, peanut butter, birdseed, string | Beginner |
| 5. Marble Run | Construct an exciting marble run track using paper towel rolls and tape. | Paper towel rolls, marbles, tape, cardboard | Intermediate |
| 6. Rainstick | Create a calming rainstick using a paper towel roll, rice or dried beans, and decorative materials. | Paper towel roll, rice or dried beans, tape, decorative materials | Beginner |
| 7. Puppet Theater | Build a puppet theater from paper towel rolls, cardboard, and fabric to put on fun shows for family and friends. | Paper towel rolls, cardboard, fabric, glue, scissors | Intermediate |
| 8. Desk Organizer | Organize your workspace by making a custom desk organizer from paper towel rolls and a shoebox. | Paper towel rolls, shoebox, decorative paper or fabric, glue, scissors | Intermediate |
| 9. Paper Towel Roll Quilling | Create intricate and beautiful designs by quilling paper towel rolls. | Paper towel rolls, glue, scissors, tweezers, quilling board (optional) | Advanced |
| 10. Wreath Decoration | Design a festive or seasonal wreath using paper towel rolls and decorative materials. | Paper towel rolls, glue, cardboard, paint, ribbon, decorative materials | Intermediate |
10 Creative Project Ideas Using Paper Towels
Key Takeaway
Versatility of paper towel as a material for various project ideas
Educational aspects of paper towel projects for children and students
Environmental awareness promoted through paper towel projects
Cost-effective and accessible nature of paper towel for creative implementations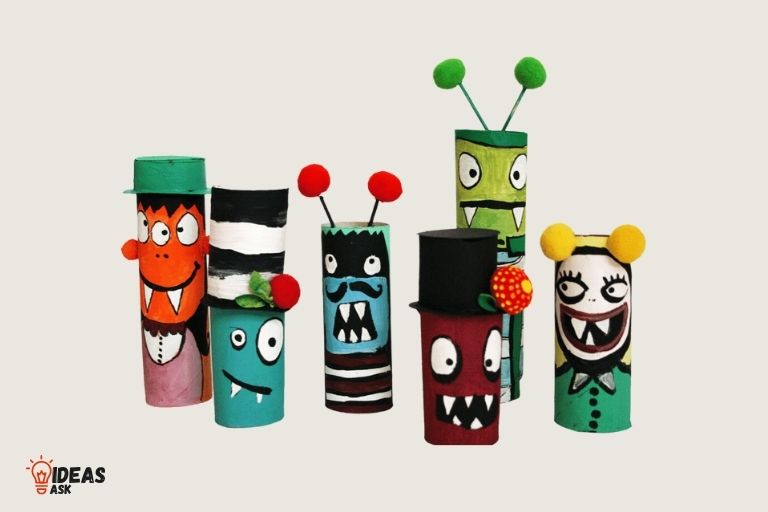 Five Facts About Paper Towel Crafts
Paper towel projects can serve as an excellent educational tool for children and students to learn about science topics such as absorption, capillary action, and filtration. (Source: sciencing.com)
Creating DIY seed starters using paper towel rolls is an eco-friendly and creative project idea that can help promote sustainability and teach individuals about plant growth. (Source: greenmatters.com)
Implementing paper towel in art projects such as creating marbled paper or unique painting techniques, allows people to explore their creativity while using an accessible and affordable material. (Source: artbarblog.com)
One of the exciting science experiments involving paper towels is the "Walking Water" experiment that demonstrates the process of capillary action and color mixing to children. (Source: coffeecupsandcrayons.com)
Paper towel projects can help teach children about recycling and repurposing materials, creating a strong foundation for future environmental awareness and sustainable practices. (Source: happinessishomemade.net)
Turning Plain Paper Towels Into Amazing Creations
Paper towels are a versatile and practical household item. They are ideal for absorbing spills, cleaning up messes and wiping down surfaces.
But did you know that paper towels can also be used for creating unique and beautiful diy projects?
You can easily turn plain paper towels into amazing creations that are perfect for brightening up your home decor or to give as personalized gifts.
Diy Paper Towel Roll Flower Pot: Perfect For Your Garden'S Spring Decoration
Cut paper towel roll into ring slices.
Glue the rings one above the other in a cylindrical shape.
Cut pieces of paper towels, soak them and place onto the cylinder surface.
Once dry, use paints to decorate and seal the pot.
Add colorful flowers and your beautiful paper towel flower pot is ready to be displayed in your garden.
Playful Paper Towel Animals: Enhance Your Kids' Creative Skills
Fold the paper towel into various shapes like butterfly, crow, rabbit, etc.
Let your kids use their imagination to decorate the animals with colors and other craft supplies.
It's a fun activity for kids, and they will feel proud to showcase their paper creations to friends and family.
Create A Gorgeous Paper Towel Lampshade: A Step-By-Step Guide To Brighten Up Your Home
Cut and join multiple paper towel rolls in a cylindrical shape.
Cut pieces of paper towels and soak them in a fabric stiffener.
Once dry, glue the paper towel pieces on the cylindrical base, overlapping them slightly.
Add an led light inside the cylinder, and your paper towel lampshade is ready to cast stunning light patterns.
Unique Paper Towel Art Canvas: Show Off Your Inner Picasso
Glue a paper towel roll onto a canvas.
Soak paper towels in different colors, and use them to create abstract or realistic art.
Keep layering until you are satisfied with the result.
Once dry, you can enhance the art by adding details with markers or paints.
Durable And Stylish Paper Towel Totes: Practical And Fashionable For Everyday Use
Roll up paper towels tightly and glue them together to create a sturdy base for the bag.
Soak paper towels in fabric stiffener and let them dry.
Once dry, glue the paper towels onto the base, making sure the layers overlap slightly.
Use ribbon or fabric straps to create handles, and you have a chic and unique paper towel tote!
With just a little creativity and imagination, you can transform simple paper towels into stunning crafts that are guaranteed to grab everyone's attention! So, roll up your sleeves and start crafting!
Tips And Tricks For Paper Towel Crafting Success
Paper Towel Absorbency And Texture: Why They Matter For Different Projects
When crafting with paper towels, absorbency and texture play a significant role.
Here's what you need to know:
High absorbency paper towels are perfect for watercolor paintings, as they allow for better blending and saturation.
If you're creating sculptures or models, opt for paper towels with a coarser texture. This will help hold shapes and add texture to your creations.
A paper towel with a smooth surface and low absorbency is best for decoupage projects, as it won't tear or wrinkle easily.
Supplies And Tools: Basic And Specialty Items You Will Need
To start on a paper towel project, make sure you have these basic and specialty supplies and tools:
Scissors for cutting paper towels to size.
A glue stick or white glue for attaching paper towels to one another or other surfaces.
Paints or markers for coloring paper towels.
A ruler, if you need precise measurements for your project.
Specialty paper towels such as viva, bounty, or scott, depending on your specific project.
Safety And Precautions: Essential Guidelines To Stay Safe And Enjoy Your Crafting Time
While paper towel crafting is fun, keeping safety precautions in mind is important.
Here are the essential guidelines:
Keep scissors and other sharp tools out of reach from children.
If you're using paint and other chemicals, make sure to work in a well-ventilated room.
Don't leave your glue or paint open, as this may cause spills and accidents.
Always wash your hands with soap and water after crafting to avoid any skin irritation or allergic reactions.
Storage And Maintenance: How To Preserve Your Completed Projects And Materials
Once you've completed your paper towel project, make sure to store it correctly to keep it in excellent condition.
Here's how:
Keep your project in a dry and moisture-free space to avoid molding and discoloration.
Use a hardback or a sturdy file folder to prevent bending or crushing of your project.
If you need to clean your paper towel project, use a soft-bristled brush and gently wipe away any dirt or dust.
Store your paper towel projects and supplies separately to prevent any unwanted changes to the texture or colors.
Paper Towel Projects For Any Occasion
Looking for a fun and inexpensive way to get creative? Look no further than the humble paper towel! This versatile household item can be transformed into beautiful and unique projects for any occasion.
Here are a few ideas to get you started:
Thanksgiving Table Napkin Rings: Impress Your Guests With Simple Yet Chic Designs
Want to add a touch of elegance to your thanksgiving table setting? These diy napkin rings are easy to make and will make an impression on your guests.
Here's what you'll need:
Paper towels
Scissors
Glue
Paint or markers (optional)
Instructions:
Cut the paper towel into strips about 2 inches wide.
Fold each strip in half lengthwise and glue the edges together to create a long tube.
Once the glue has dried, use scissors to cut the tube into 2-inch sections.
Decorate the napkin rings with paint or markers if desired.
Slide your napkins through the rings to complete your elegant table setting.
Christmas Ornaments: Eco-Friendly And Budget-Friendly Decorations With Paper Towels
Tired of the same old store-bought christmas ornaments? Try making your own! These diy paper towel ornaments are eco-friendly and budget-friendly.
Here's what you'll need:
Paper towels
Scissors
Glue
Ribbon or string
Paint or markers (optional)
Instructions:
Cut the paper towel into squares of equal size.
Fold each square in half diagonally to create a triangle.
Fold the triangle in half again, bringing the two corners at the base together.
Glue the two corners together.
Use a hole punch or scissors to make a hole at the top of the ornament, and thread the ribbon or string through the hole.
Decorate the ornaments with paint or markers if desired.
Fun And Festive Gift Wrapping: Personalize Presents With A Touch Of Your Own Creativity
Looking for a way to make your gifts stand out? Try using paper towels for a creative and unique twist on traditional gift wrapping.
Here's how:
Cut a sheet of paper towel to the desired size.
Place your gift in the center of the paper towel.
Wrap the paper towel around the gift, securing it with tape or ribbon.
Add a personal touch by decorating the gift wrap with paint, markers, or other embellishments.
Halloween Hanging Decorations: Spooky And Fun Paper Towel Projects For All Ages
Get into the halloween spirit with these fun and spooky paper towel decorations!
Here are some ideas:
Cut paper towel into ghost shapes. Draw on eyes and mouths with markers, and hang with string.
Create spider webs by cutting strips of paper towel and weaving them together in a circular pattern. Hang with string and add plastic spiders for an extra creepy touch.
Make bats by folding paper towel in half, cutting out the shape of a bat, and decorating with eyes and fangs. Hang with string.
Cute And Colorful Easter Eggs: Bring Some Cheer To Your Holiday With This Unique Idea
Dyeing easter eggs is a fun tradition, but why not try something different this year? These diy paper towel easter eggs are colorful and unique.
Here's what you'll need:
Hard-boiled eggs
Food coloring
Paper towels
Spray bottle filled with water
Rubber bands
Instructions:
Place a paper towel on a flat surface, and place the hard-boiled egg in the center.
Spray the egg with water until it is damp.
Use drops of food coloring to create the desired pattern on the egg.
Wrap the egg in the paper towel, securing it with rubber bands.
Allow the egg to sit for a few minutes, then unwrap and let dry.
With these paper towel project ideas, the possibilities are endless! Get creative and have fun.
FAQ On Paper Towel Project Ideas
What Are Some Creative Paper Towel Project Ideas?
There are plenty of fun diy projects you can make with paper towels. Some ideas include making a paper towel bouquet, paper towel butterflies, paper towel roses, and paper towel sunflowers.
Can You Use Paper Towels For Cleaning Other Surfaces?
Yes, paper towels are great for cleaning multiple surfaces. They can be used on windows, mirrors, countertops, and more. They are great for cleaning up spills and messes and can be disposed of easily.
What Makes Paper Towels Absorbent?
Paper towels are absorbent because of the way they are made. They have small, interconnected fibers that create air pockets, which allows them to absorb and hold liquids with ease.
Why Are Paper Towels Better Than Cloth Towels?
Paper towels are more convenient and hygienic than cloth towels. They can be disposed of after use, which reduces the risk of spreading germs and bacteria. They are also more absorbent and effective at cleaning up spills and messes.
Conclusion
All in all, paper towels can be a versatile and cost-effective resource for crafting and diy projects. From creating wall art to designing your own unique greeting cards, the possibilities are nearly endless.
Because they are easily accessible and simple to use, even beginners can dive into experimenting with these creative paper towel project ideas.
And with the added bonus of being environmentally friendly and easy to clean up, there are plenty of reasons to incorporate paper towels into your crafting toolkit.
Remember to have fun with it and let your creativity flow. Who knows, you might just surprise yourself with what you can make out of something as simple as a paper towel.
So go ahead, break out the craft supplies and see where your imagination takes you – the possibilities are endless!