What are Paper Towels Made of? Cellulose Fibers
Paper towels are made of cellulose fibers, which come from wood pulp or recycled paper products.
These fibers are combined with water and bonding agents to produce a soft, strong, and absorbent material. The process of making paper towels starts by extracting cellulose fibers from wood pulp or recycled paper products.
These fibers are then mixed with water to form a slurry, which is laid out on a wire mesh to drain away the excess water. After that, various bonding agents and chemicals are added to improve the paper towel's softness, strength, and absorbency.
The resulting paper is then dried, embossed, and cut into sheets or rolls before being packaged and sold.
Paper towels are made from cellulose fibers derived from wood pulp or recycled paper products.
Bonding agents and chemicals are added to the cellulose fibers to enhance their properties.
The manufacturing process includes forming a slurry, draining water, applying bonding agents, and drying.
Paper towels come in different forms such as rolls or individual sheets and may have varying levels of absorbency and strength.
Paper towels are a staple of modern households due to their convenience and versatility in cleaning tasks. They are commonly used for wiping spills, drying hands, and cleaning surfaces.
The cellulose fibers in paper towels provide a highly absorbent and strong material, making them an essential item in kitchens, bathrooms, and beyond.
It is important to consider environmental impacts and choose recycled or sustainable options when purchasing paper towels to minimize waste and support responsible forestry practices.
What Are Paper Towels Made Of 5 Material
| Material | Description |
| --- | --- |
| Virgin Pulp | Paper towels made from virgin pulp use fresh wood fibers from trees, which gives them their strength and high absorbency. |
| Recycled Pulp | Recycled pulp paper towels use post-consumer recycled content, reducing waste and promoting a more sustainable option. |
| Bamboo Fiber | Bamboo paper towels are made from a renewable resource, they are fast-growing and provide a more environmentally friendly option. |
| Mixed Pulp | Mixed pulp paper towels consist of a combination of virgin pulp and recycled pulp, providing a balance between quality and sustainability. |
What Are Paper Towels Made Of: 5 Material
Key Takeaway
Paper towels are primarily made of cellulose fibers, derived from wood pulp
Their absorbency comes from the small air spaces within the fibers, which, in turn, create a capillary effect
Recycled paper and bamboo are other potential sources of raw material for paper towel production
Numerous manufacturing processes, such as creping and embossing, contribute to the different characteristics of paper towels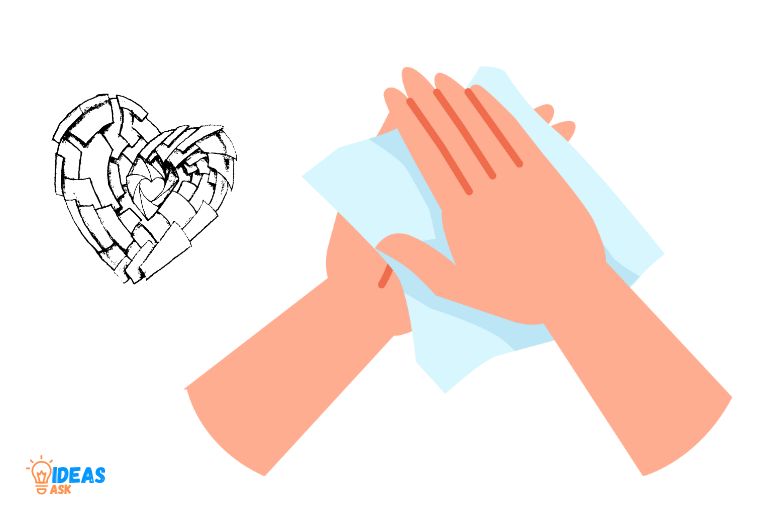 Five Facts About Paper Towels Made Materials
Paper towels were first invented in 1907 by Arthur Scott, who accidentally created them while trying to develop a more absorbent form of toilet paper (Source: ThoughtCo).
The production of paper towels involves a process known as pulping, which is a process that breaks down the wood, recycled paper, or bamboo into cellulose fibers (Source: TAPPISAFE).
Creping is a manufacturing technique used to give paper towels a soft, cloth-like feel by scraping the wet paper off a roller with a large knife, creating a pattern of creases (Source: Georgia-Pacific).
Embossing is another technique often used in paper towel manufacturing, which involves pressing a pattern onto the sheets, increasing both the towel's thickness and its ability to hold liquid (Source: Brawny).
The paper towel market is projected to reach a global value of USD 23.5 billion by 2026, highlighting the continued demand for this household product (Source: [Fortune Business Insights]
What Are Paper Towels Made Of?
The use of paper towels has become an essential part of our daily lives over the years. There is a growing demand for paper towels mainly due to their convenience and ability to make cleaning tasks a breeze. But what exactly are paper towels made of?
The Raw Materials Used In Making Paper Towels
The production of paper towels requires several raw materials, including:
Wood pulp
Water
Synthetic fibers made of polyester and rayon
Wood Pulp
Wood pulp is the primary component used in manufacturing paper towels. It is made from a variety of different wood sources, including pine, fir, and spruce trees. The type of wood pulp used may vary based on the quality of the paper towel required.
Water
Water is the second essential component of paper towel manufacture. It helps in the formation of paper pulp, which is then used to make paper towels.
Synthetic Fibers Made Of Polyester And Rayon
The addition of synthetic fibers made of polyester and rayon makes paper towels more absorbing and durable, so they can fulfill their purpose efficiently.
The Manufacturing Process Of Paper Towels
The process of making paper towels involves several distinct stages, including:
Preparing the raw materials
Creating a paper pulp
Drying the paper pulp
Converting the paper pulp into rolls
Preparing The Raw Materials
The first step in manufacturing paper towels is preparing the raw materials. This involves grinding wood pulp into a fine powder and mixing it with warm water to create slurry. Then, synthetic fibers are added.
Creating A Paper Pulp
The slurry is then mixed and agitated to form a paper pulp. During this process, any impurities are extracted from the pulp.
Drying The Paper Pulp
After the formation of the paper pulp, the mix is spread out across a moving mesh screen, where it is mechanically pressed to remove any excess water. The remaining paper pulp is then dried by applying heat.
Converting The Paper Pulp Into Rolls
Finally, after the paper pulp has been dried, it is wound onto large paper rolls, which are then ready to be cut into smaller-sized rolls and sold in the market.
The use of paper towels has become a part of our daily routine, but it's crucial to understand how they are made and the raw materials used in their production.
The above information provides an outlook on the production of paper towels, which is a fascinating process that takes place in industry.
How Do Paper Towels Work?
Paper towels are a common household item that most of us use daily for cleaning and wiping up spills. But have you ever thought about what paper towels are made of, and how do they work?
In this blog post, we will focus on the science behind the absorbent quality of paper towels and compare them to other absorbent materials.
The Science Behind The Absorbent Quality Of Paper Towels
Paper towels are made of plant fibers, often from trees, either in the form of virgin pulp or recycled paper. These fibers are then processed through various mechanical and chemical treatments to create a paper towel with a specific absorbency level.
The absorbency of paper towels depends on the structure of cellulose fibers within them. The fibers create small spaces between them, which allow the paper towel to hold and trap liquid effectively.
As a result, paper towels have a high capillary action, which means they can spread liquid across a large surface area, making them more efficient in absorbing spills compared to other materials.
Comparison Of Paper Towels To Other Absorbent Materials
When it comes to absorbing spills, a variety of materials are available, such as cotton towels, microfiber cloths, and sponges.
However, paper towels have some distinct advantages over other materials:
Paper towels are disposable, allowing users to avoid the hassle of washing and drying.
They are highly absorbent and can soak up large amounts of liquid.
They are readily available in most grocery stores and supermarkets.
However, paper towels do have one significant disadvantage, they are single-use, and are not environmentally friendly.
In comparison, cotton towels and microfiber cloths can be washed and reused over and over again, which means they are a better option for the environment.
Paper towels are a convenient and effective way to clean up spills and messes. Their absorbent quality comes from the structure of cellulose fibers, which is what makes them more efficient than other materials.
Nonetheless, they are not the most eco-friendly option, and we should consider using other reusable alternatives where possible.
Environmental Impact Of Paper Towels
The Impact Of Paper Towel Production On The Environment
Paper towels are commonly used in different settings, from homes to public spaces, and the sheer volume of production results in a serious impact on the environment.
Here are the key points to consider:
Deforestation: Paper towels are made from trees, and this means that paper manufacturers need to cut trees down to produce them. According to recent data, around 28,000 trees are cut down each day to meet the demands of paper towel production. This leads to dangerous deforestation, disrupting the ecosystems where these trees used to grow.
Energy use: The process of producing paper towels requires large amounts of energy. From harvesting the trees to pulp production, bleaching, and transportation, the paper-making process is energy-intensive. This energy use increases greenhouse gas emissions, significantly contributing to climate change.
Waste production: By their very nature, paper towels are disposable and short-lived. This means that they end up in landfills, increasing solid waste production, which is a significant environmental issue. Moreover, the decomposition of paper towels releases methane, a potent greenhouse gas that contributes to climate change.
Eco-Friendly Alternatives To Traditional Paper Towels
With the environmental impact of paper towels in mind, it's worth considering some environmentally-friendly alternatives.
Here are some alternatives to traditional paper towels:
Reusable cloth towels: One of the simplest and most effective alternatives to paper towels is reusable cloth towels. They can be washed and reused repeatedly, reducing waste production significantly. Moreover, they are often cheaper in the long run than continually purchasing single-use paper towels.
Biodegradable paper towels: Unlike traditional paper towels, biodegradable paper towels break down faster, reducing the amount of time they stay in landfills. They are usually made from recycled materials, requiring fewer resources than the production of traditional paper towels, making them more eco-friendly.
Air dryers: Another popular alternative to traditional paper towels is air dryers. Instead of using single-use paper towels, air dryers sustainably dry hands using hot air, reducing the amount of paper waste production significantly. Moreover, they are energy-efficient and cost-effective, saving you both money and helping the environment.
By considering these environmentally-friendly alternatives, you can help protect the environment while still handling household and commercial messes.
Different Types Of Paper Towels In The Market
When it comes to household cleaning, paper towels are an essential product for many. Knowing the different types of paper towels in the market ensures that you choose the right one for your cleaning needs.
Here are some types of paper towels available:
Basic paper towels: These are standard paper towels that are perfect for everyday tasks such as wiping up spills, cleaning surfaces, and drying hands. The absorbency level of basic paper towels is relatively low compared to other types.
Premium paper towels: These are thicker, more durable, and more absorbent than basic paper towels. They are ideal for cleaning up larger messes and spills, and they have a higher price point.
Recycled paper towels: Made from post-consumer waste, these paper towels are an eco-friendly option. They are just as durable and absorbent as the basic and premium paper towels, if not more so.
Bamboo paper towels: Another eco-friendly option, bamboo paper towels are made from renewable bamboo pulp. They are more durable and absorbent than other paper towels and are usually machine washable.
How To Choose The Right Paper Towel For Your Needs
Considering the different types of paper towels in the market, choosing the right one can be challenging.
Here are some factors to consider when deciding on a paper towel:
Absorbency: Consider the size of the mess and the liquid involved. Choose a paper towel with higher absorbency for larger spills.
Durability: If you need a paper towel to clean multiple surfaces without tearing, choose one with a higher durability.
Eco-friendliness: Consider opting for eco-friendly options such as recycled or bamboo paper towels if environmental concerns rank high on your priority list.
Cost: Premium paper towels are more expensive than basic paper towels. Consider your budget and how often you use paper towels before choosing a type.
Understanding the different types of paper towels available and choosing the right one for your needs can save you time and money or protect the environment.
FAQ On Paper Towels Made Materials
What Materials Are Paper Towels Made Of?
Paper towels are made of fiber pulp, usually from wood or recycled paper, and other additives like bleach and wax.
Can Paper Towels Be Recycled?
Yes, paper towels can be recycled if they are not contaminated with food or other substances that may affect the recycling process.
Are Paper Towels Better Than Hand Dryers?
Paper towels are more hygienic than hand dryers because they absorb moisture and germs from hands. Hand dryers have been known to spread bacteria and viruses.
How Do Paper Towels Help The Environment?
Some paper towels are made from recycled materials and can be composted, helping to reduce waste and pollution. Using reusable cloth towels is also an eco-friendly alternative.
Conclusion
Overall, as we have explored, paper towels are made of a mix of fibers, including wood pulp and recyclable materials. They undergo a series of complex processes, including pulping, pressing, and bonding, to form the final product.
Although paper towels may seem like a simple and necessary household item, their environmental impact cannot be ignored. With the rise of eco-consciousness, manufacturers have been developing eco-friendly alternatives to traditional paper towels.
However, as consumers, we can also do our part by using paper towels mindfully and in moderation, as well as opting for reusable towels and cloths as much as possible.
Understanding the composition and production of paper towels can provide valuable insight into their impact on the environment and inspire us to make more sustainable choices in our daily lives.