Which Property of Water Allows a Paper Towel? Capillarity!
The property of water that allows a paper towel to absorb it is called capillary action or capillarity.
Capillary action is a phenomenon that occurs when a liquid, like water, moves through a porous material, such as a paper towel, due to the attraction forces between the liquid and the material's surface.
This process is driven by surface tension, adhesive forces, and cohesive forces, allowing water to be absorbed and move against gravity.
Capillary action relies on surface tension in the liquid.
Adhesive forces between the liquid and the material's surface play a crucial role.
Liquid's cohesive forces help maintain the flow of water in the material.
Capillary action enables water to move against gravity through porous materials.
In a paper towel, the cellulose fibers create a network of small pores and capillaries. When a spill occurs, the adhesive forces between the water and the cellulose fibers attract the water into these capillaries.
At the same time, surface tension and cohesive forces within the water molecules help maintain a continuous flow through the porous structure.
This combination of forces results in the capillary action, enabling a paper towel to effectively absorb and hold water.
Properties of Water Allowing Paper Towel Absorption
| Property of Water | Description | Effect on Paper Towel |
| --- | --- | --- |
| Cohesion | Water molecules are attracted to each other, creating a strong bond. | This property helps the paper towel absorb water more effectively by allowing the water molecules to stick together. |
| Adhesion | Water molecules are attracted to other substances, like the fibers in a paper towel. | This property allows the paper towel to soak up water more efficiently, by adhering the water molecules to the fibers. |
| Capillary Action | The ability of water to flow through narrow spaces without external assistance. | This property enables the paper towel to draw up water through the spaces between its fibers, increasing its absorption capacity. |
| Surface Tension | The elastic-like property of the surface of water, caused by the cohesive forces between water molecules. | This property helps paper towels pick up small amounts of water or other liquids that they come into contact with, through the surface tension of the water. |
| High Heat Capacity | Water can absorb and store a large amount of heat energy. | This property enables a paper towel to absorb not only water but also the heat associated with it, making it useful for drying warm or hot surfaces. |
 Properties of Water Allowing Paper Towel Absorption
Key Takeaway
Cohesion and adhesion properties of water enable paper towels to absorb liquids
Capillary action significantly contributes to a paper towel's absorption capacity
The porous structure of paper towels is designed to maximize liquid absorption
Absorbency rate and strength are two essential factors determining the effectiveness of paper towels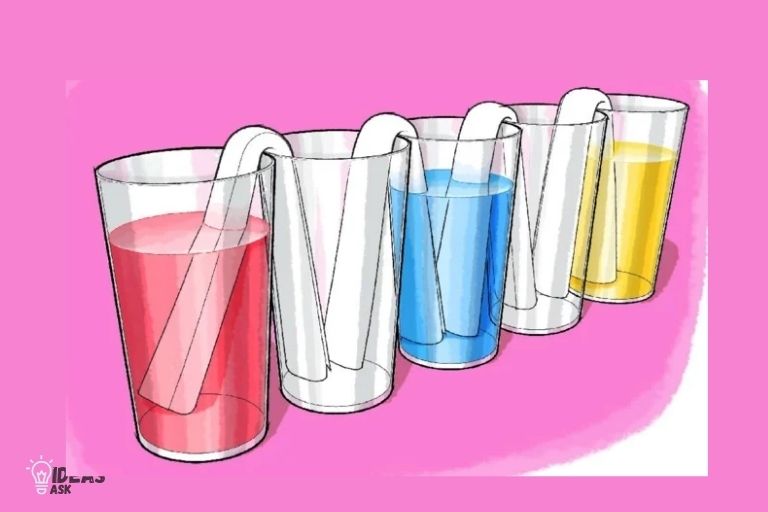 Five Facts About Water's Absorption Property and Paper Towels
Water molecules exhibit strong cohesive forces due to their hydrogen bonding, allowing them to stick together and be absorbed by paper towels more easily (Source: USGS Water Science School).
The adhesive forces between water molecules and the cellulose fibers in paper towels enable water to be drawn into the towel and held there, enhancing absorption (Source: ScienceFocus).
Paper towels rely on capillary action, where the combination of cohesive and adhesive forces enable water to travel through the small pores and spaces between the cellulose fibers (Source: RSC – Education).
The porous structure of paper towels is intentionally designed to have empty spaces that provide room for liquid to fill, increasing the absorption capacity (Source: HowStuffWorks).
When evaluating paper towels, it is crucial to consider both the absorbency rate, which is the amount of liquid a towel can hold, and the strength of the towel, as it needs to withstand the weight of the absorbed liquid without breaking apart (Source: Good Housekeeping)
Understanding The Properties Of Water That Enable Paper Towel To Absorb Moisture
Introducing The Capillary Action – The Essential Property Of Water That Makes Paper Towel Absorbent
Have you ever spilled water on a table and watched as the paper towel miraculously soaks up the moisture? It's called capillary action, and water has a unique property that drives this phenomenon.
Capillary action is the ability of a liquid to flow in narrow spaces without outside forces like gravity. But, what is the property of water that makes it accomplish this?
Cohesion and adhesion
The molecular forces that drive capillary action.
Water exhibits strong molecular forces, known as cohesion and adhesion, that enable it to defy gravity and move upwards in tight spaces such as thin tubes.
Cohesion allows water molecules to stick together, while adhesion allows them to stick to other surfaces.
When combined, they pull the water upwards in the narrow spaces, including the gaps within paper towel fibers.
The role of surface area in capillarity
Why the structure of paper towel matters
The surface area is another critical factor that plays a role in capillary action. The more surface area paper towel has, the more water it can absorb.
That is why paper towels have several small gaps and spaces between their fibers to maximize water absorption.
The Hydrophilic Nature Of Paper Towel And Its Interaction With Aqueous Solutions
If paper towel is not hydrophilic, it would be improbable to absorb water. Hydrophilic refers to the affinity of the substances to water.
It is what allows the towel to interact with the aqueous solution and perform capillary action.
Hydrophilicity versus hydrophobicity
Explaining the fundamental difference
Hydrophilicity is the opposite of hydrophobicity, which refers to the ability of a substance to repel water.
A hydrophobic material would not be able to absorb water. Thus, the hydrophilic nature of paper towel is fundamental to its absorbency.
The unique surface chemistry of paper towel and how it enhances water absorptionPaper towel is usually coated with a special chemical treatment that enhances its hydrophilic properties.
This treatment improves the paper towel's surface chemistry, enabling it to absorb water efficiently.
Why Some Paper Towels Are More Effective Than Others: Examining The Impact Of Brand And Thickness
While the science behind essential property of water is similar for every paper towel, some paper towels work better than others. The brand and thickness of paper towel determines their absorbency.
Building on the science: Practical applications of paper towel absorption. Capillary action of water and the absorbency of paper towel has a practical application in our daily lives. It can be applied to cleaning up spills in homes or workplaces.
Everyday uses for paper towel absorbency: Cleaning, spillage, and more. Paper towels are often used for cleaning up spills in households, offices, and other public places.
Industrial applications for paper towels: Laboratory experiments, manufacturing, and beyond.Paper towels aren't only useful for cleaning up liquid spills; they have various industrial applications such as in laboratories and manufacturing facilities.
Examining Whether The Use Of Paper Towels Is Sustainable And Environmentally Friendly
The Raw Materials Used In Paper Towel Manufacturing: Wood Pulp, Recycled Paper, And Alternatives
Paper towels are typically made of wood pulp, a primary raw material that can be sourced from both virgin trees and recycled paper.
Alternative materials such as bamboo, hemp, and even sugar cane bagasse are also used in the manufacture of paper towels. However, wood pulp remains the most common material due to its abundance and affordability.
The Sustainability Of Wood Pulp: Evaluating The Ecological Impact Of Tree Harvesting
The sustainability of wood pulp largely depends on responsible tree harvesting practices.
Companies that source their wood pulp from forests managed under sustainable practices have a lower ecological impact. Sustainable practices promote reforestation and conservation of biodiversity.
However, even with sustainable practices, harvesting trees can still have negative ecological impacts, such as soil erosion.
Recycling Rates For Paper Towel And The Circular Economy Approach To Manufacturing
The circular economy approach to manufacturing emphasizes reducing waste by recycling and reusing materials.
The recycling rate for paper towels is typically low due to the difficulty in recycling contaminated paper products.
However, some manufacturers have started using closed-loop systems, where recycled paper is used to make new paper towels. This approach has helped reduce the volume of paper towel waste in landfills.
The Energy, Water, And Chemicals Involved In Paper Towel Production
The production of paper towels requires energy, water, and chemicals. Energy is used in the form of electricity to power the manufacturing plants, while water is needed to turn pulp into paper and to clean and maintain the machinery.
Chemicals such as bleaching agents and dyes are used to make the paper white and soft. The use of these resources can have negative environmental impacts.
The Carbon Footprint Of Paper Towel: How Transportation And Manufacturing Affect The Environment
The carbon footprint of paper towels includes emissions from transportation and manufacturing. Transportation emissions result from the delivery of raw materials to the manufacturing plant and the transportation of finished products to consumers.
Manufacturing emissions result from the use of energy and chemicals in production. The carbon footprint of paper towels can be reduced by sourcing materials locally and using renewable energy sources.
The Use Of Bleaching Agents And Other Chemicals In The Paper Manufacturing Process
Bleaching agents and other chemicals used in the paper manufacturing process can have negative environmental impacts. These chemicals can contaminate waterways and harm wildlife.
Chlorine-free bleaching agents and alternative chemicals that are less harmful to the environment are now being used by some paper towel manufacturers.
The Life Cycle Of A Paper Towel: From Production To Disposal
The life cycle of a paper towel begins with the sourcing of raw materials and the manufacturing process.
Once the paper towels are produced, they are transported to retailers and consumers. After use, paper towels are typically discarded and sent to landfills.
The life cycle of a paper towel can be made more sustainable by reducing waste through recycling and using materials that are easier to recycle.
The Impact Of Single-Use Culture On Landfills And The Environment
The impact of single-use culture on landfills and the environment is significant. Paper towels are one of the most commonly used single-use products, and their disposal contributes to the growing volume of waste in landfills.
The use of reusable towels and other alternatives to single-use products can help reduce waste and the negative impact on the environment.
Alternatives To Single-Use Paper Towel: Reusable Towels, Dryers, And Other Options
There are several alternatives to single-use paper towels, including reusable towels made from materials such as cotton or microfiber, hand dryers, and air dryers.
Reusable towels can be washed and used multiple times, reducing waste and the environmental impact. Hand dryers and air dryers use less energy than paper towels and can be a more sustainable option.
Analyzing The Pros And Cons Of Both Methods For Drying Hands
The Microbiology Of Drying Hands: How Bacteria And Viruses Spread Through Moisture
The mere act of washing our hands is not enough to prevent the spread of disease. We must also be mindful of how we dry them.
When we use air dryers, we're essentially creating a perfect environment for bacteria and viruses to thrive in.
By blowing warm, moist air onto our hands, we're facilitating their spread. On the other hand, paper towels can help to remove bacteria and moisture from the hands altogether.
Paper towels can remove up to 77% of the bacteria present on wet hands.
Air dryers disperse bacteria up to three feet away from the device, increasing the chances of cross-contamination.
Quantifying The Amount Of Bacteria Present On Wet Hands And Air Dryers
The goal of drying our hands is to remove the maximum amount of bacteria and moisture while minimizing the risk of cross-contamination.
But how much bacteria do we actually need to worry about? The answer may surprise you.
Just a single gram of human feces can contain over one trillion germs.
Air dryers increase the amount of bacteria in the air by up to 255%.
Comparing The Risk Of Cross-Contamination Between Paper Towels And Air Dryers
Paper towels and air dryers each come with their own set of advantages and disadvantages when it comes to cross-contamination.
By understanding these factors, we can make an informed decision about which method is best for promoting hygiene.
Paper towels are a more hygienic option because they physically remove bacteria and moisture from the hands.
Air dryers, when used improperly, create a cloud of bacteria that can spread to surfaces and other people.
The Efficiency Debate: Time, Energy, And Cost
When it comes to choosing the best method for drying hands, we must not only consider hygiene but also time, energy, and cost. Each method has its own unique characteristics that affect its efficiency.
Paper towels are typically faster and more efficient at drying hands than air dryers.
Air dryers are more energy efficient and cost-effective in the long term than paper towels.
Measuring The Time And Energy Required To Dry Hands With Paper Towels And Air Dryers
The efficiency of drying hands can be measured in several ways, including time and energy. By comparing these metrics, we can get a better idea of which method is best suited to our needs.
It takes an average of 10 seconds to dry hands with a single paper towel.
Air dryers require an average of 30 seconds to dry hands completely.
Exploring The Financial Costs And Savings Of These Two Options
While both paper towels and air dryers offer their own cost-effective advantages, it's important to consider the long-term financial implications of each method.
Paper towel costs can add up over time, with the average cost per roll being $2.08.
Air dryers are cost-effective in the long run, with some models only costing $0.02 per use.
The Sociocultural Implications Of Paper Towel Versus Air Dryers
Our perception of cleanliness is heavily influenced by our environment, including the choice of whether to use paper towels or air dryers. But how do these perceptions shape our social interactions and public health policies?
Public perception of cleanliness is influenced by our surroundings, including the availability of paper towels or air dryers.
Government regulations regarding public hygiene practices are influenced by public perception and scientific research.
The Perception Of Cleanliness: Exploring How Environmental Factors Influence Public Opinion
The perception of cleanliness and hygiene is highly dependent on environmental factors, including the availability of paper towels or air dryers. By understanding these factors, we can better inform our perception of public hygiene.
The perception of cleanliness is influenced by visual cues, including the presence or absence of paper towels or air dryers.
The availability of paper towels or air dryers can influence our perception of the establishment's hygiene practices.
The Impact On Public Health Policy: How Government Regulations Shape Our Hygiene Habits
Government regulations regarding public hygiene practices are essential for promoting public health and safety.
These regulations are heavily influenced by scientific research and the perceptions of both the general public and industry professionals.
Regulations regarding public hygiene practices are shaped by findings from scientific research, including those regarding the effectiveness of paper towels and air dryers at reducing bacteria.
The general public and industry professionals play a role in shaping public health policy through public perception and advocacy efforts.
Discussing The Latest Advancements In The Field And Their Potential Impact On Hygiene And Sustainability
Water is an essential substance, and its properties continue to amaze scientists and researchers worldwide.
One of the most interesting phenomena is the capillary action of water, which allows it to climb from the surface of a liquid to a container's walls.
This process explains why paper towels are so effective, capable of absorbing and retaining water with exceptional mechanical strength.
However, the technology behind paper towels is continuously advancing, and innovators are developing newer and more effective ways to improve their sustainability and hygiene.
The Future Of Paper Towels: Biodegradable, Antibacterial, And Multi-Functional Options
In recent years, consumers' awareness of environmental issues has led to an increased demand for products that are eco-friendly and sustainably sourced.
To address this demand, some companies are starting to develop biodegradable paper towels that break down naturally, reducing the stress of their disposal on the environment.
At the same time, new antibacterial coatings are being applied to paper towels to reduce the spread of pathogens and promote hygiene.
Additionally, multi-functional options that combine dehumidifying properties and fingerprint detection capabilities are now being developed, which could change the entire paper towel market.
The Development Of Paper Towels That Break Down Naturally: An Eco-Friendly Solution To Waste
With sustainability issues at the forefront of consumers' minds, paper towel producers are continuously developing new methods to reduce the ecological impact of their products.
One significant breakthrough in recent years has been the development of paper towels that break down naturally, significantly reducing their contribution to waste and environmental damage.
New Methods For Antibacterial Coatings: Addressing Concerns About The Spread Of Pathogens
The spreading of pathogens is a crucial concern, especially in public spaces that have many individuals.
As a result, paper towel manufacturers have developed new methods for applying antibacterial coatings to their products.
These coatings are highly effective, reducing the chances of pathogen transfer and promoting personal hygiene and sanitation.
The Integration Of Multiple Functions: From Dehumidifying Properties To Fingerprint Detection
To increase the functionality of paper towels, researchers are now integrating multiple features into a single product.
For instance, paper towels with dehumidifying properties can be beneficial in high-humidity environments, while others with fingerprint detection capabilities can identify the unique pattern left behind after someone uses the towel, making them useful in forensic science.
The possibilities of these multi-functional options are endless, and we can expect to see more innovative ideas being implemented in the near future.
The Role Of Research And Design In Advancing Paper Towel Technology
Behind every innovative paper towel product, there are countless hours of research and development.
To stay competitive and meet the needs of the consumers, companies invest a significant amount of resources in design, engineering research, and the testing of different materials and technologies.
With the latest advancements in technology, we can expect companies to come up with more novel and interesting ways of improving paper towels.
Companies At The Forefront Of Innovation: Kleenex, Bounty, And Scott
Leading paper towel companies like kleenex, bounty, and scott have made impressive strides in developing advanced and innovative paper towel products.
These household names are continuously investing in r&d, creating eco-friendly options, applying antimicrobial coatings, and integrating various functionalities to offer customers' better and more practical options.
The Importance Of User Feedback In Creating Products That Meet Customer Needs
While research, design, and innovation are essential, companies must not ignore the importance of user feedback.
It is vital to ask for feedback to determine what customers want, need, and expect from the product, and incorporate those needs and interests into future design and development.
As companies continue to make advancements in the industry, they must prioritize understanding what their consumers want and need with a view to providing even more effective and sustainable options in the future.
FAQ On Water's Absorption Property and Paper Towels
How Does Water Stick To A Paper Towel?
Water sticks to the paper towel because it has adhesive properties.
Why Does A Paper Towel Absorb Water?
Paper towels absorb water due to their capillary action which draws water in.
Can Paper Towels Absorb Oil As Well?
Yes, paper towels can absorb oil too. They have hydrophobic properties that attract oil.
Why Are Paper Towels More Effective Than Cloth Towels?
Paper towels are more effective than cloth towels because they are disposable and hygienic.
How Are Paper Towels Eco-Friendly?
Paper towels made from recycled materials are eco-friendly. They decompose better and don't harm the environment.
Conclusion
As we wrap up our discussion on which property of water allows a paper towel to absorb liquid, we can conclude that the answer lies in the property of water called cohesion.
Due to this property, water molecules stick together, forming a column that can rise against gravity. Paper towel fibers create small spaces where these columns of water can collect, allowing the paper towel to absorb liquid.
However, it's not just paper towels that benefit from this property of water. It's also vital for living organisms, as it allows water to be transported throughout the body in plants and animals. It's fascinating to think that something as simple as water can have such an impact on our daily lives.
Understanding the properties of water can help us appreciate the importance of this precious resource and use it wisely. Keep learning and exploring, and remember to always stay curious about the world around us.